Be A Doer - White Unisex Tank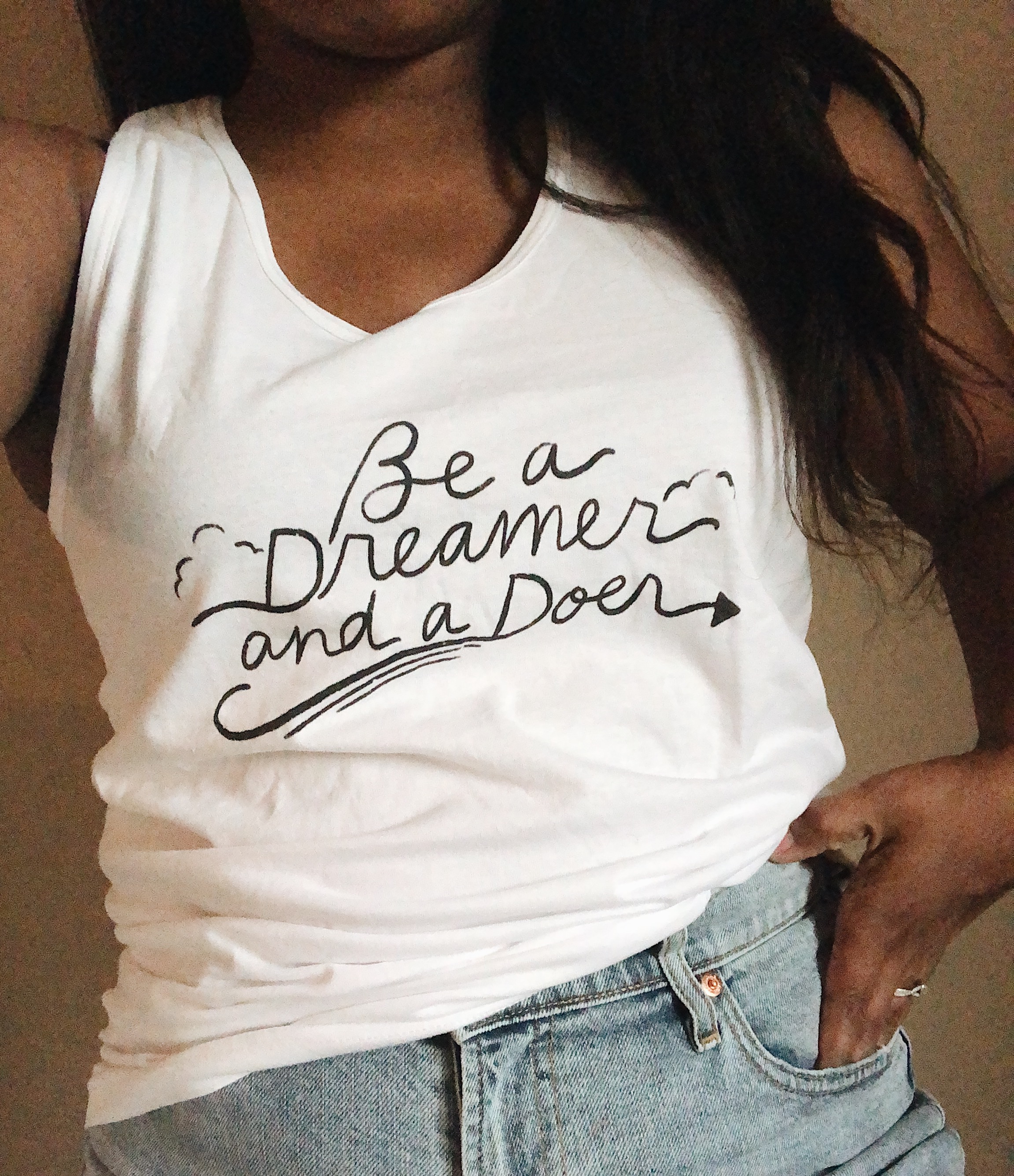 Be A Doer - White Unisex Tank
This tank has the hand-lettered message " Be a Dreamer and a Doer " printed on the front in black ink.
This unisex tank boasts a nice drape, which is ideal for layering or dealing with the summer heat. The tank is extremely smooth and soft, and has reinforced arm and head holes. (100% fine jersey)

All artwork is subject to copyright and any reproduction or use of this artwork without permission will be infringing copyright.
Colors may differ slightly due to various screen and printing settings. By purchasing this print you agree to the above terms and conditions.